BEARDED LAMB BREWING CO.
great beer. good vibes.
Local Beer Aficionados Rave About Our Brews
An old-style pub located in historic Old Village in Plymouth, MI, Bearded Lamb Brewing Company combines a quaint local feel with craft brews that can compete with the big boys. Whether you're a dark beer kinda person or you prefer the haziest of IPAs, you'll find something you LOVE here. Our craftsmen brew with local hops from the Michigan Hop Alliance and use only high quality ingredients in each creation. Come on by for pint, a game, a party, and a warming experience that you'll only find at Bearded Lamb.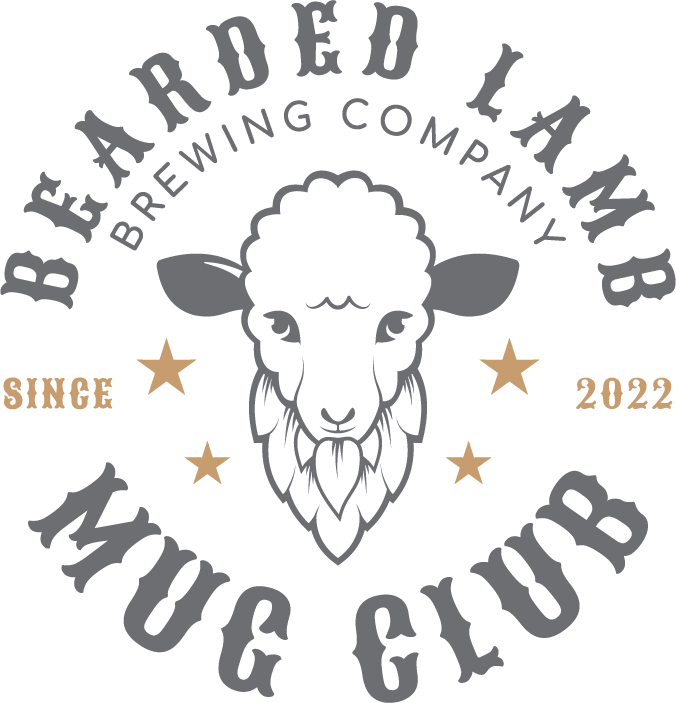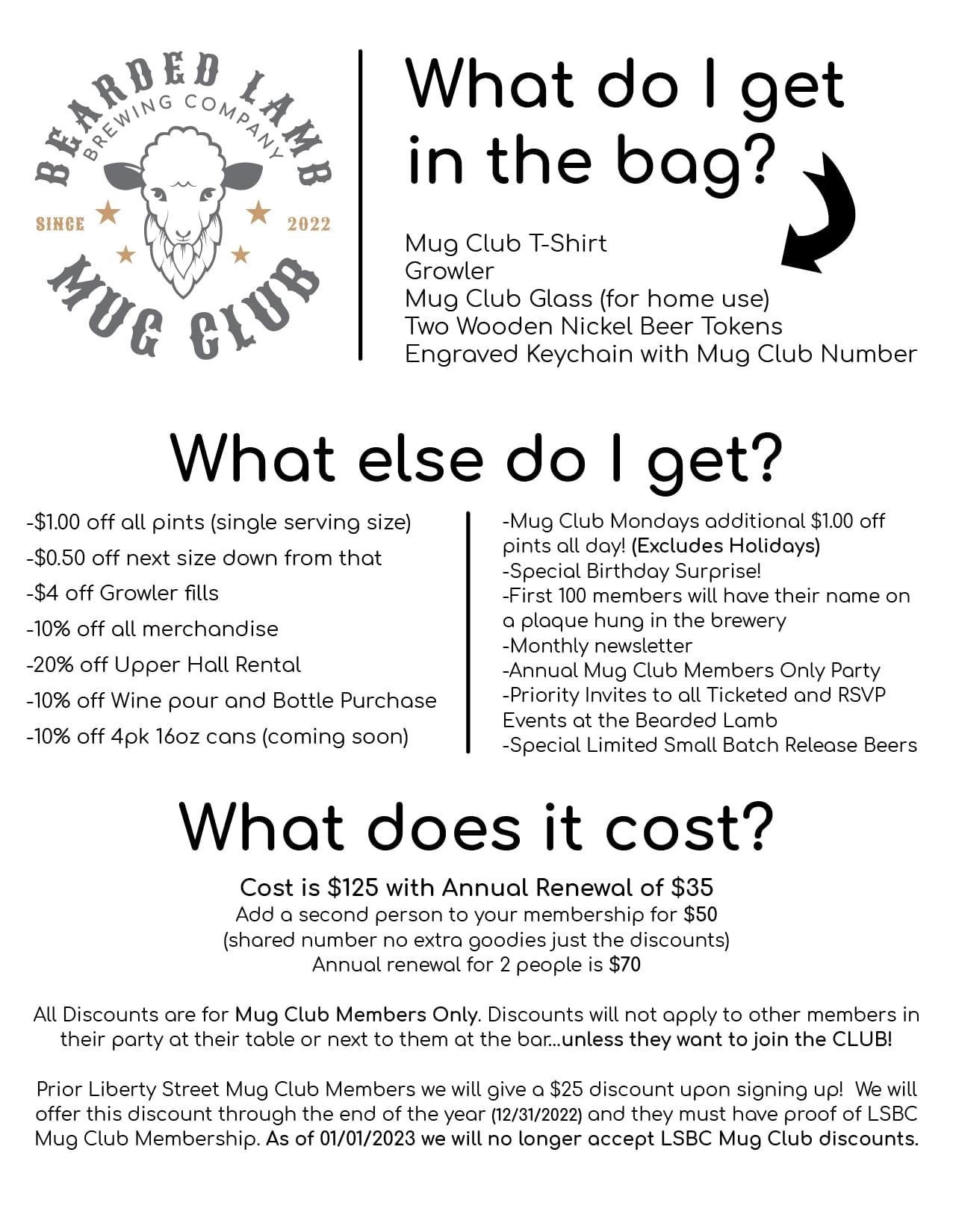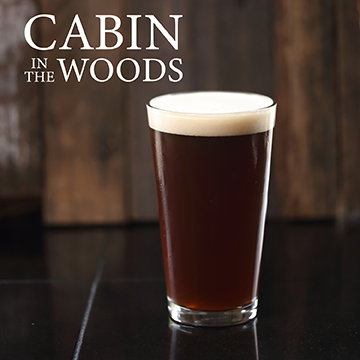 Cabin in the Woods
 Where this beer shines is in its malt characteristics. Cabin in the Woods has a complex malt bill that imparts a substantial "brown" flavor that can be described as nutty, vanilla, toasted bread, toffee and dark caramel. The mouthfeel is mildly creamy. The malt profile melds with moderate bitterness that lingers after the sip is done.
7.8% ABV/ 65 IBU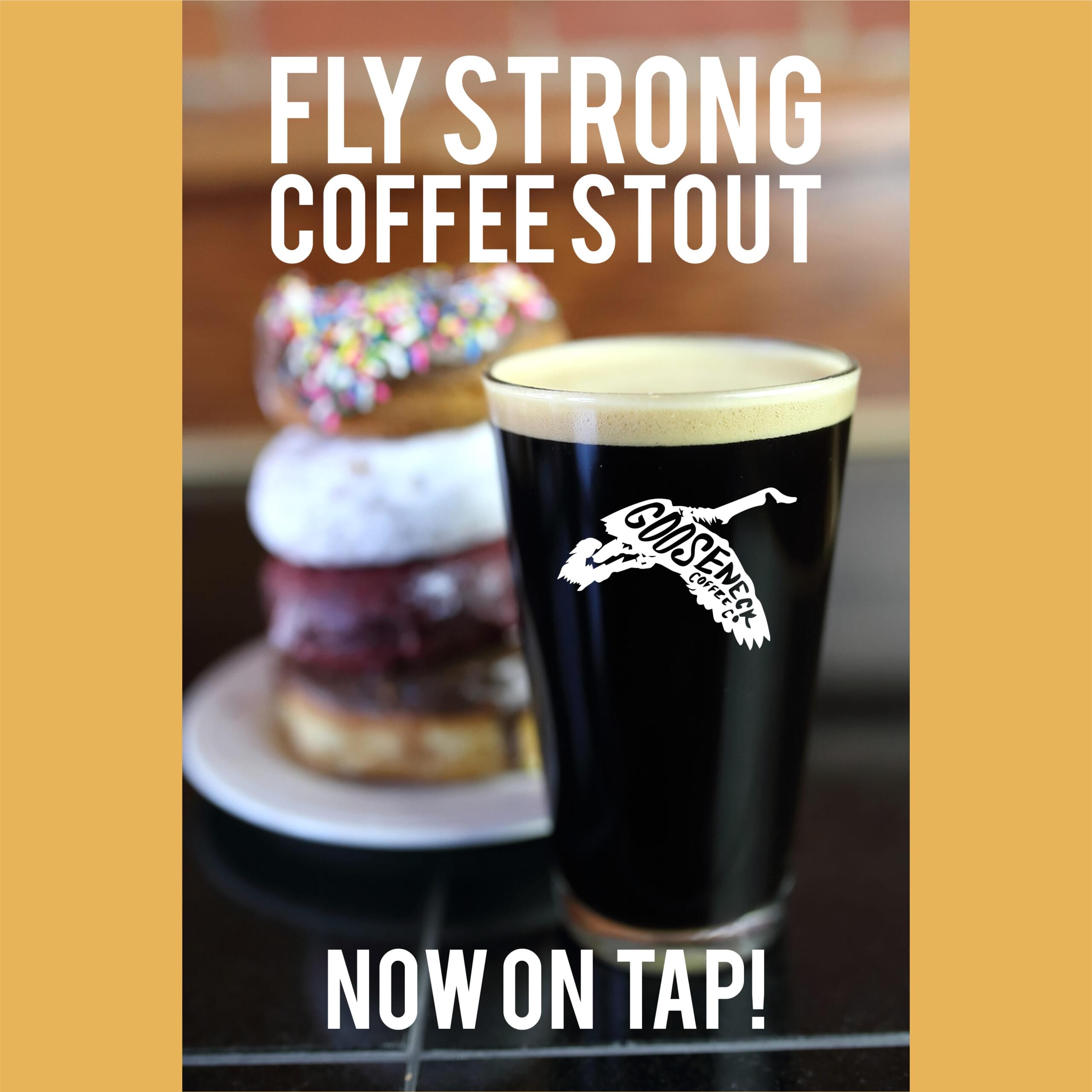 Fly Strong Coffee Stout
This easy drinking stout is packed with an aromatic nuttiness and caramel with deep notes of mild coffee alongside a hint of chocolate. All of these flavors meld together in an easy sipper that finishes with an amazing medium roast coffee finish. When Noah roasted the beans, he made sure that the bean was fresh and ready to go when our brewer, Wooly, had the beer ready for it. The beans were ground at Gooseneck and added into the beer at 40 degrees and steeped for a requisite amount of days to achieve a cold brew coffee flavor to balance the stout's immense flavor profile.
5.6% ABV/ 60 IBU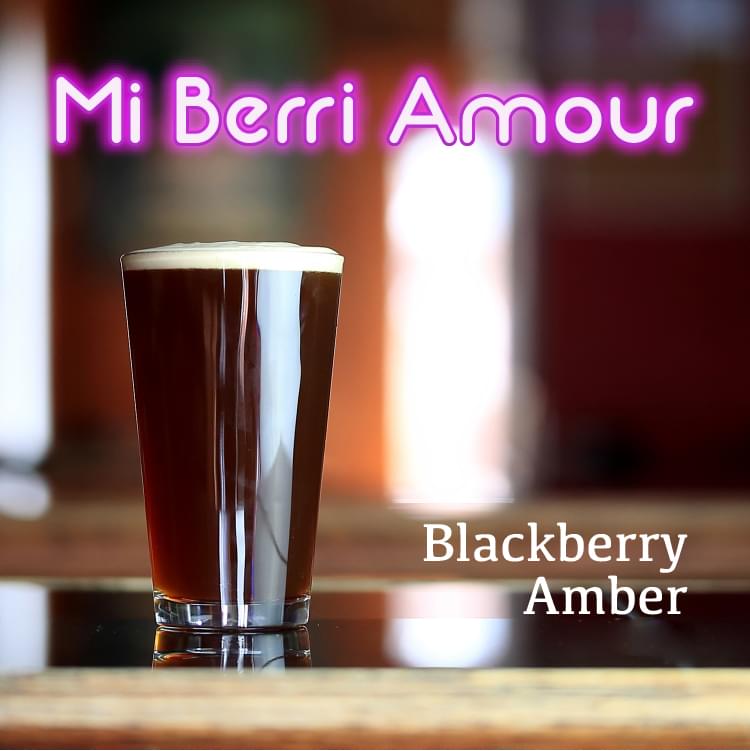 Mi Berri Amour
Delicious Blackberry Amber
5.9% ABV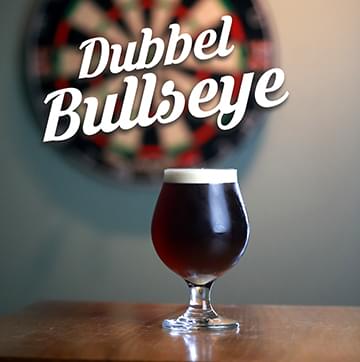 Dubbel Bullseye
Perfect for the cooler months, the Dubbel is an old-world style ale that brims with character. Pouring a medium red with a creamy head, our Dubbel Bullseye looks as good as it tastes. This beer's complexity comes from the Belgian yeast strain we used. You will find lots of clove, hints of chocolate and a bit of stone fruit in the mix. Underneath all these flavors is a warming alcohol that reminds you that you are drinking a high ABV beer that goes down real easy.
7.7% ABV/ 22 IBU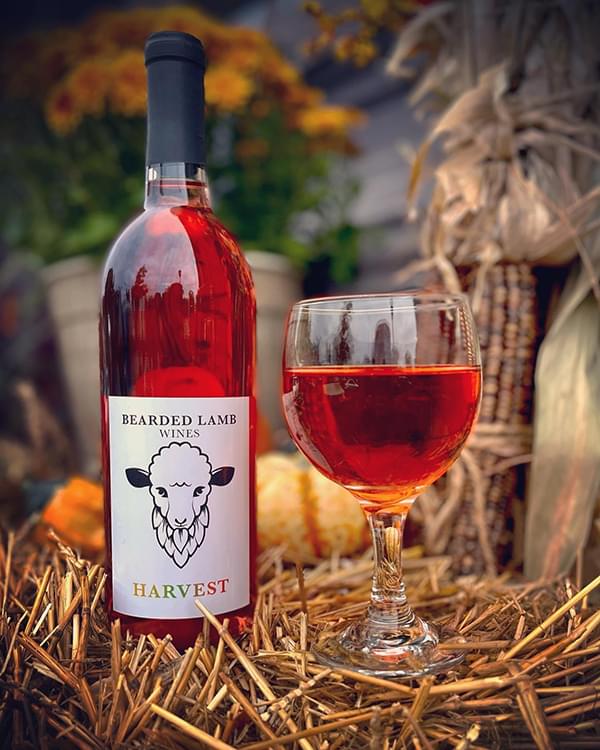 Harvest Cranberry Apple Wine
This Cranberry Apple Wine is a crisp and sweet wine, balancing the natural tartness of cranberries with the refreshing sweetness of Michigan apples. Served chilled. This wine pairs well with your holiday turkey and ham.
All the brews
Great Beer. Done Right.