BEARDED LAMB BREWING CO.
great beer. good vibes.
Local Beer Aficionados Rave About Our Brews
An old-style pub located in historic Old Village in Plymouth, MI, Bearded Lamb Brewing Company combines a quaint local feel with craft brews that can compete with the big boys. Whether you're a dark beer kinda person or you prefer the haziest of IPAs, you'll find something you LOVE here. Our craftsmen brew with local hops from the Michigan Hop Alliance and use only high quality ingredients in each creation. Come on by for pint, a game, a party, and a warming experience that you'll only find at Bearded Lamb.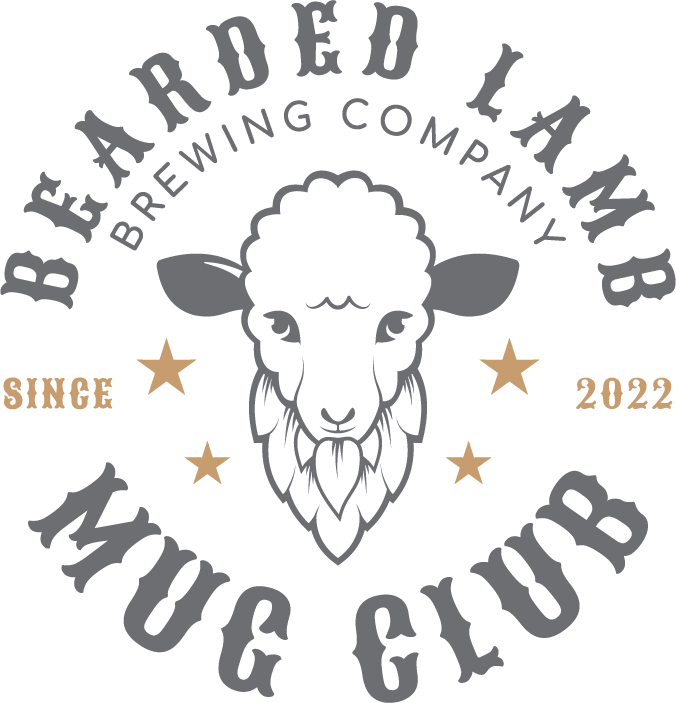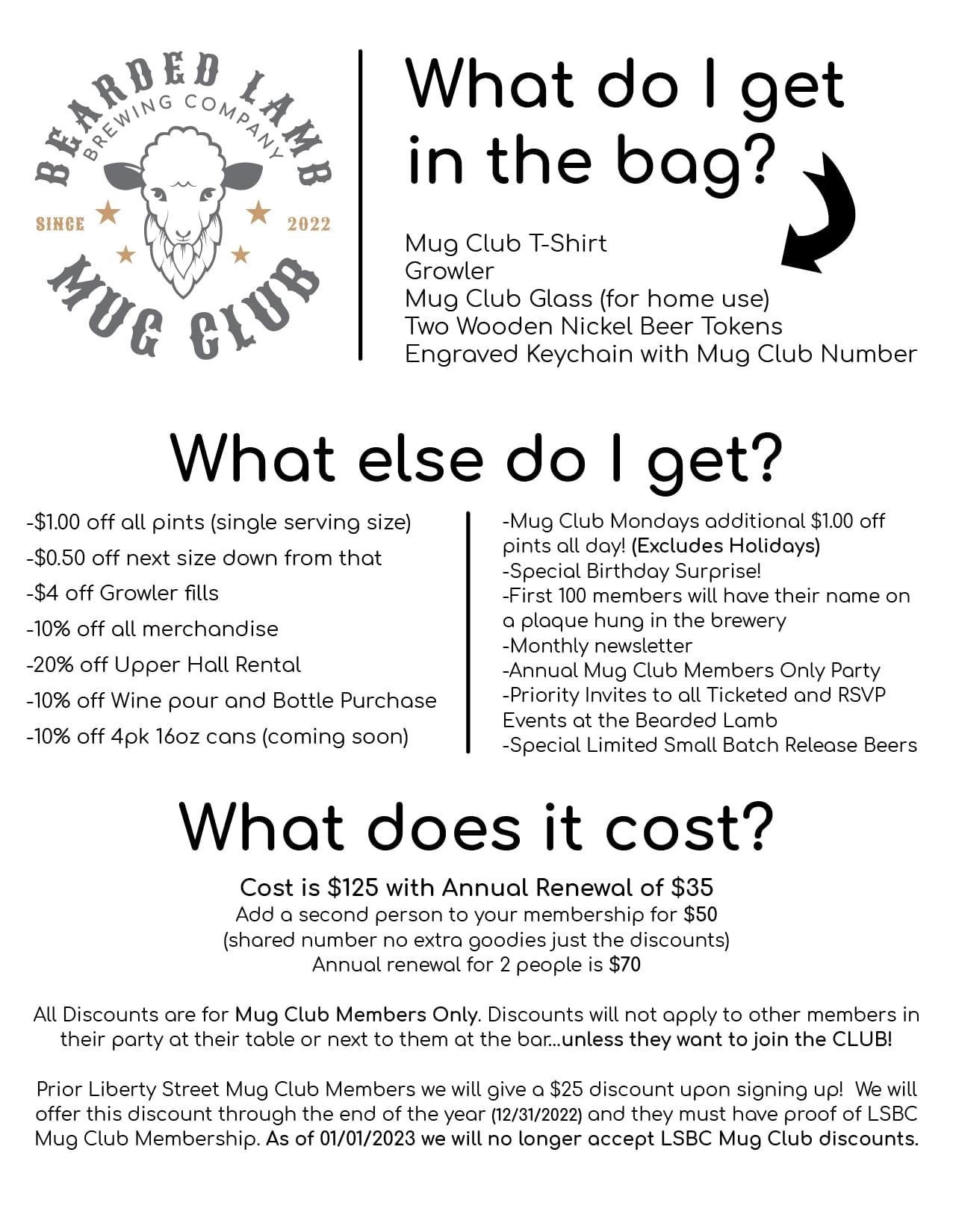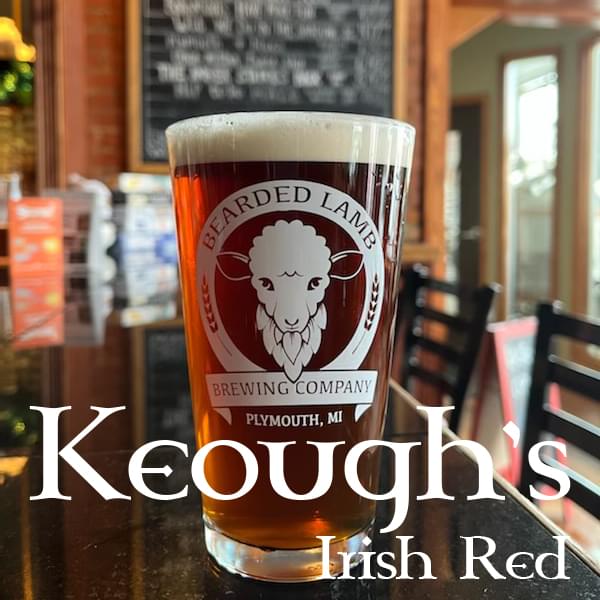 Keough's Irish Red
At Bearded Lamb we have a lot of community support. On any given night you will find familiar faces. One of those faces is Bill Keough, one of our premier patrons and he is also very supportive of our brewery. He gifted us with the giant Bearded Lamb head we have on our wall. So we brewed a beer in his honor, and it is an Irish Red Ale. This creamy pour contains some doughy, crusty bread notes balanced against a moderate caramel. The hops impart some earthines, a bit of floral, and a hint of spice. Keough's finishes mildly sweet with a moderate mouthfeel and an almost imperceptible bitterness.
4.7% ABV/ 19 IBU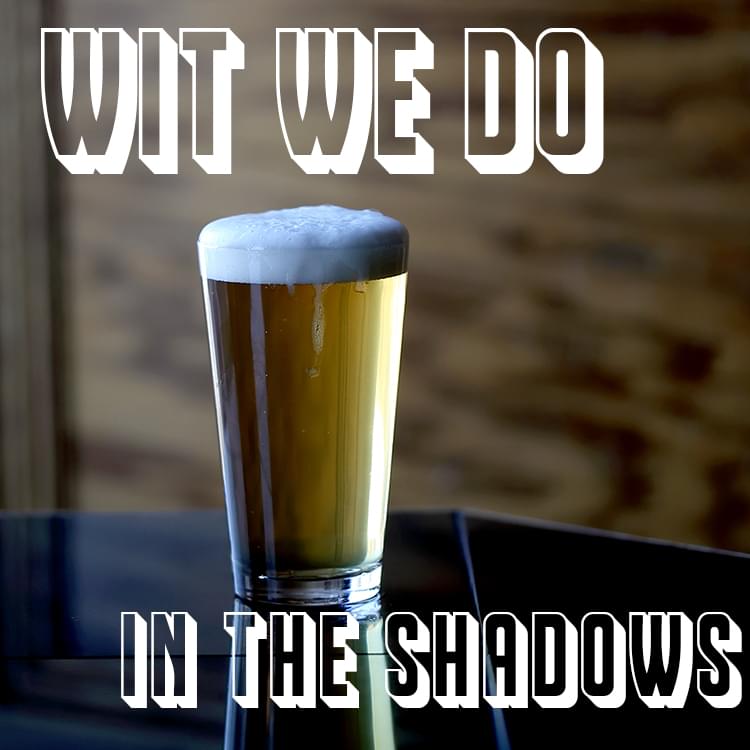 Wit We Do in the Shadows
Our wit hearkens in the winter with a brightness that is imbued by oranges and coriander. The cold night shadows that are cast wide over Michigan in the winter are lightened a bit with this super easy, light, lemony drinker that is rounded out with a bitterness that accentuates everything.
4.1% ABV/ 17 IBU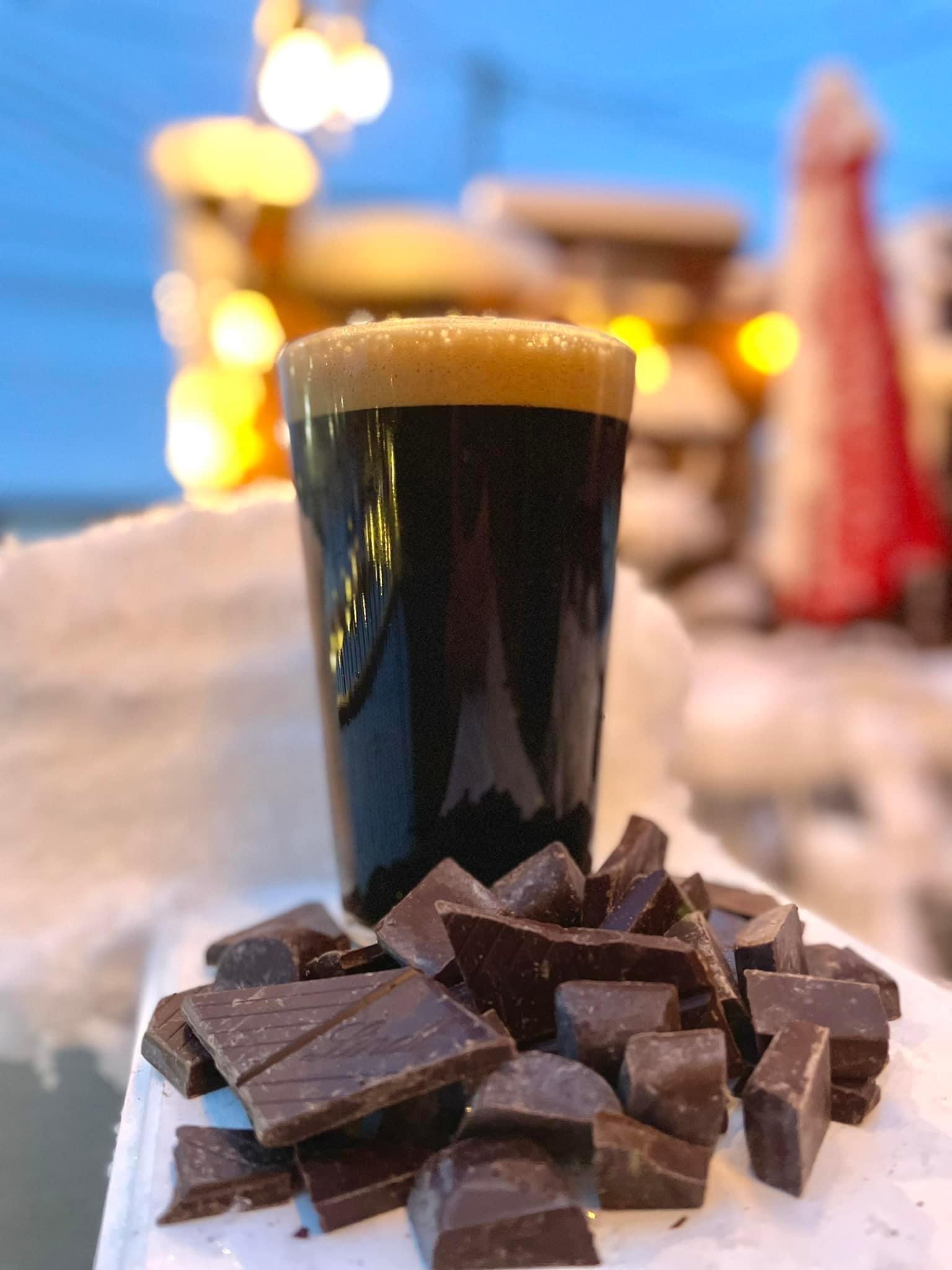 The Porter of Love
The Porter of Love is a dark chocolate porter brewed with sweetened and unsweetened cocoa nibs, along with ample amounts of dark roasty malt. It is smooth, dark, and chocolatey, guaranteed to make you fall in love (hence the name)!
6% ABV/ 17 IBU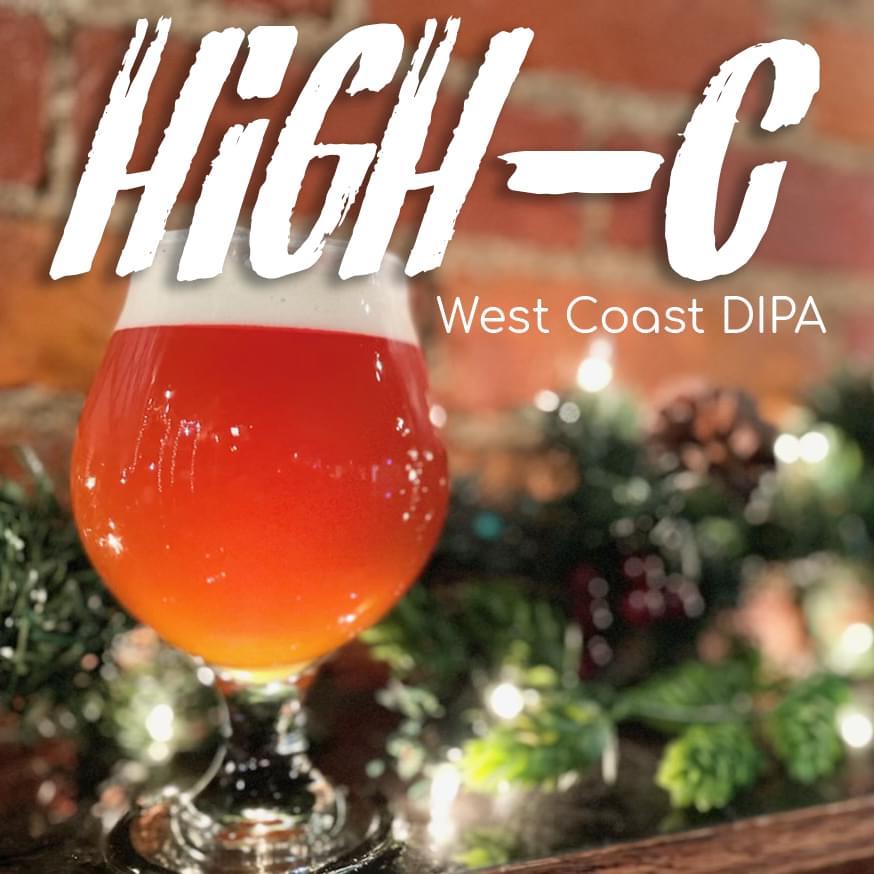 High-C (West Coast DIPA)
Our High-C is a West Coast Double IPA that boldly lets you know exactly what you are drinking. Loaded with high amounts of the classic C hops (cascade, centennial, columbus), our High-C delivers on what you'd expect from a double westy IPA. You'll find that this amber beer has lots of pine, dank weed, and a hint of grapefruit.
8.8% ABV/ 146 IBU
All the brews
Great Beer. Done Right.